SHOW SOMEONE YOU CARE
Gift Vouchers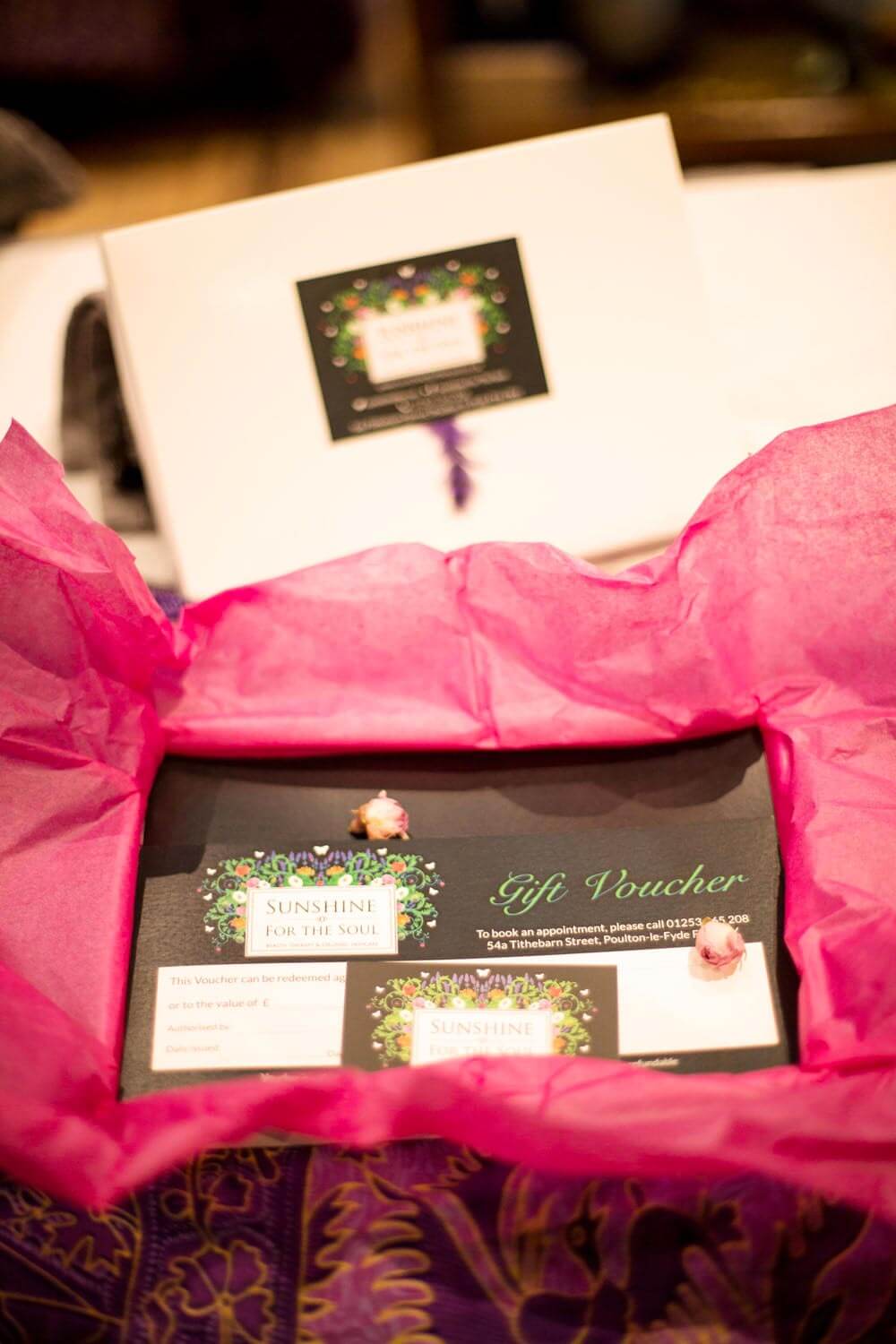 The ultimate gift
Our gift vouchers are boxed and beautifully presented, because we know that there is no better gift than the gift of relaxation and beauty.
At Sunshine For The Soul, every treatment is an experience to remember. We believe that the journey begins the moment the lucky lady is given her gift – to say a simple 'thank you' or 'I Love you'.
To purchase a gift voucher online, please select the amount below.
Delivery Options:
Option A: Automatcially posted free of charge by Royal Mail 2nd class and dispatched within 48 hours, Monday-Friday.
Option B: If your gift is last minute, we can arrange for the gift voucher to be emailed direct to you for you to be able to print and gift wrap yourself (Contact us to arrange)
Option C: Contact the salon to arrange collection within salon opening times.