SHOW SOMEONE YOU CARE
Gift Vouchers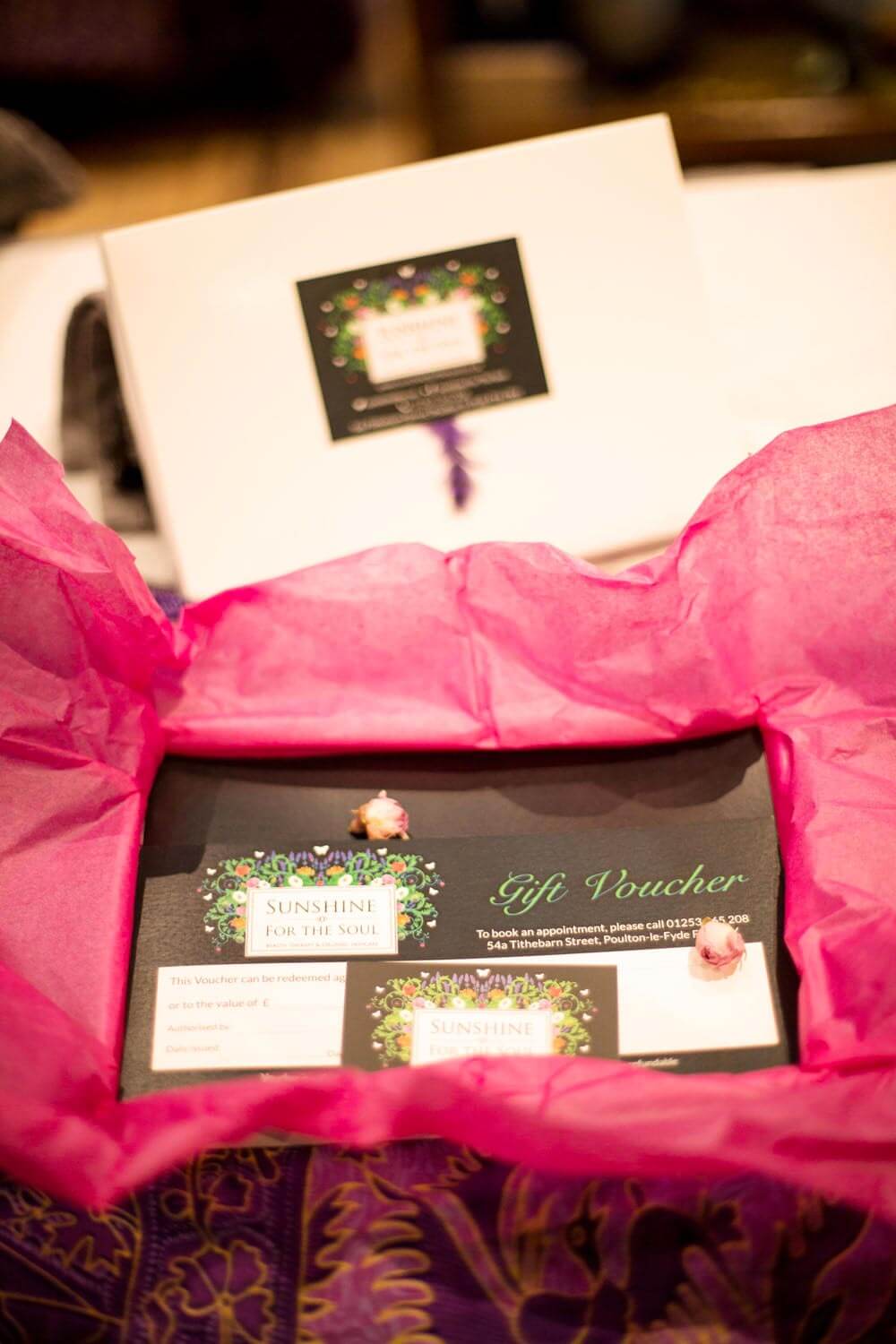 The ultimate gift
Our gift vouchers are boxed and beautifully presented because we know that there is no better gift than the gift of relaxation and beauty.
At Sunshine For The Soul, every treatment is an experience to remember. We believe that the journey begins the moment the lucky lady is given her gift – to say a simple 'thank you' or 'I Love you'.
To purchase a gift voucher online, please select the amount below.
NOTE: To gift a treatment, rather than an amount, (e.g: 'Sunshine Illuminate [Healing] Facial Experience – £130') buy the vouchers to the sum of £130 and please add a note at checkout 'the voucher is for the specific treatment', not the amount. The voucher will be sent with the gift of the treatment. Of course, if the recipient decides they would like to try a different treatment, they can change treatments to the value of the voucher.
Delivery Options:
Option A: Automatically posted free of charge by Royal Mail 2nd class and dispatched within 48 hours, Monday-Friday.
Option B: If your gift is last minute, we can arrange for the gift voucher to be emailed directly to you for you to be able to print and gift wrap yourself (Contact us to arrange)
Option C: Contact the salon to arrange collection within salon opening times.
Gift Voucher Terms & Conditions.
A gift voucher is valid for 6 months from the purchase date and cannot be redeemed or replaced after this date. Sunshine For The Soul is not responsible for lost/stolen vouchers and is not responsible for replacing a voucher that has been lost/stolen. This voucher is non-refundable and cannot be exchanged for cash. This voucher is not valid with any other offer and/or special at Sunshine For The Soul. 
Important:
Gift vouchers purchased prior to the COVID-19 lockdown and were still valid on 20th March 2020 are being honoured until 30th September 2021.